Driveway Contractors in Southern England
Searching for driveway contractors based in Southern England? Give HTS a call today as we are waiting for your call and ready to give you a quote for construction and resurfacing of all types of road surfaces, driveways, paths & patio surfaces. HTS Surfacing has a team of professional, experienced, and skilled chip and tar surface dressing team of contractors who take pride in the quality of their workmanship and they ensure they complete every project (large or small) to the highest of standards.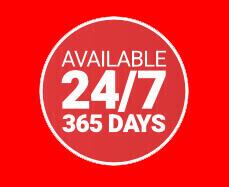 Surfacing Services offered are Tarmac Driveways, Coloured Tarmac, Resin Bound Drives, Asphalt Car Parks, Private Roads, Pathways, Tarmacadam Repair, Agricultural roads & premises... Arrange a Free Quotation Today on 0800 1910 233
Having the right surface to walk or drive over for driveways, roads, and carparks is absolutely essential. Whether you are a domestic customer, or a business, the quality of your walking and driving surfaces is often the first thing a visitor will use as a first impression. So HTS Surfacing believes it is worthwhile you choose to put in the extra effort and make sure that your surfaces are something special, hardwearing, and safe.
Surfacing contractor in Surrey, Kent, Oxford, and Buckinghamshire
Thanks to having surfacing depots dotted around England, HTS Surfacing has many years of experience as a chip and tar surface dressing contractor and we can offer honest advice to help you find what driveway surfaces, or one of the many other surfacing options that we offer to suit your business or residential property. If your main fear is tarmac driveway cost, don't worry as we are fair and realistic with our surfacing prices, and ofter are willing to go above and beyond to ensure our customer is happy with the end results.
Trusted driveway contractor in Southern England
HTS Surfacing has worked for local authorities, companies, and private landowners for over 25 years. Rest assured we have your surfacing needs covered.

Our high-quality, fully guaranteed and insured, road resurfacing services include Pothole repairs, car park laying. We pride ourselves on the long-lasting relationships we have built with our customers and the attention to detail we put into each and every job we undertake.

As one of the most trusted and established Tarmac surfacing companies in Southern England, we are your number one road improvement contractor choice.